Life at Sea
One of the greatest privileges of working at sea is travelling the world and meeting many different people from diverse backgrounds and different cultures, meanwhile making lifelong friends. Life at sea is exciting and filled with adventure. Many on board activities are arranged for our team members, and all ships have dedicated recreational areas and planned activities.
On port days, when not on duty and after clinics, you may spend your downtime ashore - cycling, hiking, swimming, or simply sightseeing or participating in organized shore excursions in many of the exotic places you will visit. Accommodation is a comfortable single cabin with your own bathroom and is serviced daily by dedicated housekeeping staff.
Staying in contact with loved ones is made possible through shipboard Wi-Fi and internet. Telephone calls from the ship can be made using phone cards, and if necessary, your family can contact you on board at any time, by calling the ship directly.
Gallery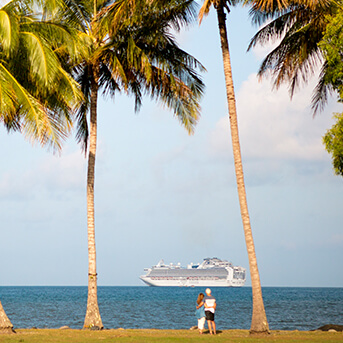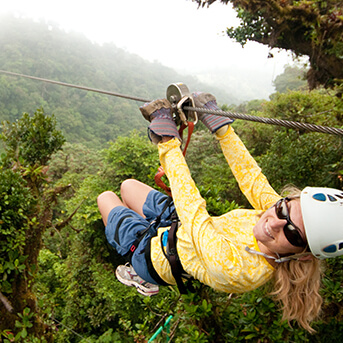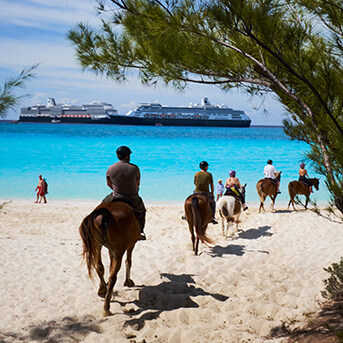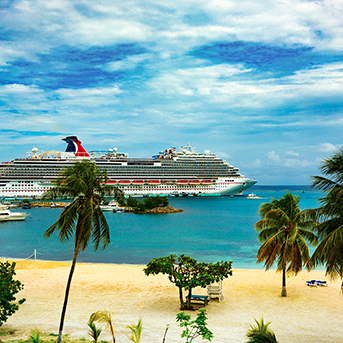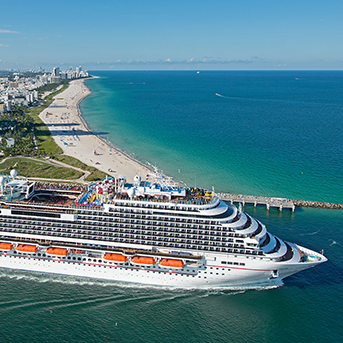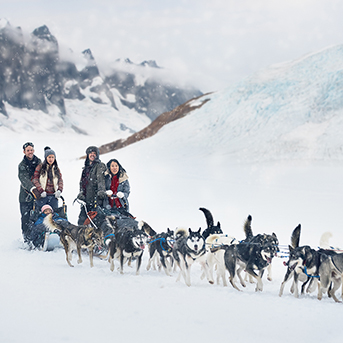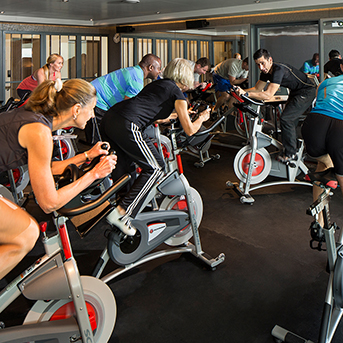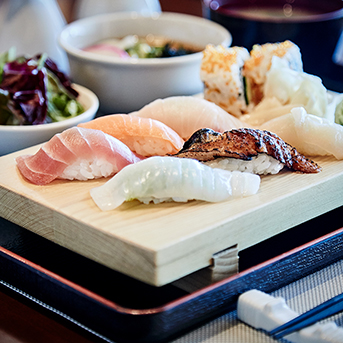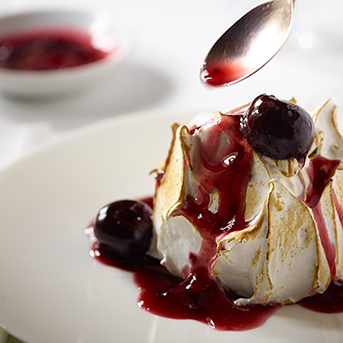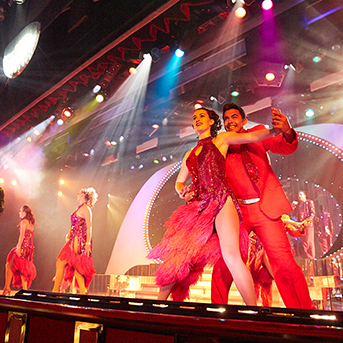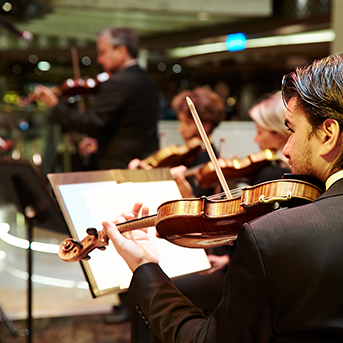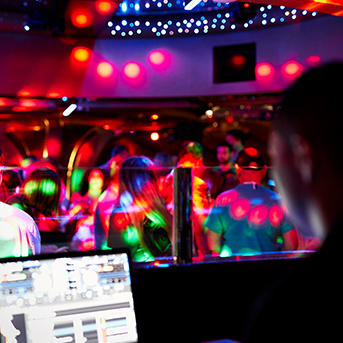 Benefits
Beyond having a unique career, and great compensation, there are many benefits to working within our fleet of ships:
Officers have many "deck privileges" that allow them to enjoy the ship's amenities – such as access to guest areas, including SPA, restaurants, bars, shows and boutiques (shops) on board.

Travel to and from each assignment supported by the company and organized through the shoreside office.

Continuous Professional Development activities and a robust familiarization and competency program including shipboard and shoreside training and education opportunities.

Officers may request to take "local leave" or "flight diversions" (with some exceptions) and spend time vacationing abroad before or after their assignments.

Uniforms and scrubs are provided on board for free, and laundry services are included.

Although privileges vary across the fleet, most brands allow Officers to bring their spouse on board after a certain period of service, and some brands also allow family and friends at certain times.
*Most privileges are only extended after a certain time is spent at sea, and always at the discretion and approval of the ship's Senior Management and shoreside office.

Anne
Doctor
"My realization about the joy of life-at-sea largely surpassed what I had imagined when my friends described their experiences working onboard. The cultural diversity and amazing destinations make this a unique job."

Mark
Paramedic
"A challenging clinical setting and an extraordinary lifestyle make working onboard an adventure that not everyone gets to experience."

Saito
Nurse
"I can now say that I have been to every continent and visited over 100 unique destinations, including Antarctica. But the most extraordinary fact about this job is the cultural enrichment from contact with guests and crew from around the world."

Maria
Nurse
"Working onboard as a nurse is demanding at times. But the rewards of living on a cruise ship like this with a team like mine has been worth every moment."
Cruise Ship Medicine

Our ships provide a full spectrum of high quality, evidence-based medical care to guests and crew.
Learn More